Here's how I can help you CHANGE your businesses outcomes. 
↓

SEO + Content Writing for Health and wellness Businesses
2. Web Copy
Web copy is the written content on your website, including landing pages, about us page, and product descriptions. 

When done well, web copy can attract and maintain customers. They can easily navigate it to learn more about your services or products

How Can High-Quality Web Copy Help Your Brand?
Encourage conversions; a well-designed landing page can encourage
prospects to take action, such as scheduling an appointment
Differentiate you from competitors: you may have the same services as other providers, but what makes you different? Your web copy is a chance to show off your unique selling points. 
Improve discoverability: well-placed high-value keywords can make it easier for prospective clients to find you through organic search.

Pricing
Starting at $500 for 5-page SEO Web Copy
All additional pages @$50/page
INCLUDES: 
In-depth Site Audit
On-page SEO: meta-titles, internal-linking, and more
Technical SEO: core web vitals, speed, mobile responsiveness and more
Setting Up Analytics and Reporting : Google Search Console, and Google Analytics
In-depth Keyword Research (10 keywords)
Competitor Research
SEO Strategy
DOESN'T INCLUDE:
Buying or selling backlinks
Is your organic traffic serving your business needs or do you have to pay for ads each time you want leads? SEO can help you maintain a steady flow of sustainable organic traffic. I can help you build a strong SEO foundation with on-page, technical SEO and content marketing.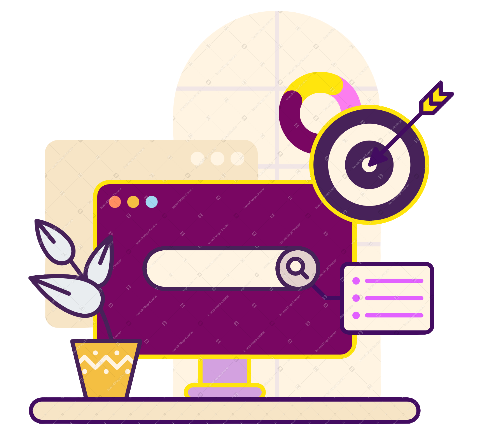 You are a service business with a small-medium website with 6 to 30 pages
You're willing to bet everything on white SEO practices
You are in SEO for the long haul
You'll love this package if:
Starting at $699 for initial setup
then;

$199/month (Without content)

$399(With 4 human written blogs/per month of 1000 words)

3. SEO Articles & Blog Posts
SEO articles are the pillar of your content marketing strategy. Your web copy helps attract clients to your key service pages. Articles and blog posts help attract a larger pool of leads who are in different stages of their customer journey. 
How Can Blog Posts & Articles Build Your Brand?
✔

Build trust and credibility.

✔

Increase web visibility through organic traffic.

✔

Establish yourself as an authority in pain management.

✔

Encourage social shares and engagement.

✔

Drive sales that encourage the reader to take action.
Pricing
Single Article/SEO Optimized Blog Post
$80/ 1500-word SEO optimized blog.
Includes:
Keyword research;
Proofreading
Meta title, description and url suggestions
2 Free infographics
1 round of revision 
A list of citations
Monthly Package:
4   1000-1500 word SEO-optimized and 100% human written blog posts
1 month blog content strategy
Accompanying email + Facebook post per single blog post
COST: $400
4. Email Newsletters
There's a whisper going around that email newsletter are outdated, old-fashioned, so 1980s--dead even. But email newsletters are much alive and kicking. Done well, email newsletters are high ROI surprise gifts that don't stop giving. Not to be confused with email campaigns, email newsletters are sent regularly. They aim to build long-lasting relationships.
Before you dismiss email newsletters, consider the following benefits.
How Email Newsletters Can Help Your Brand
Build Brand Loyalty: Regular, strategic, and helpful email newsletters can build a community of loyal. Remember, less is more with email newsletters. Keep it sweet and helpful, but not too much into your-face frequency.
Drive Traffic to Your Website: You can drive traffic by adding links to your website, for example, to blog posts.
Improve Customer Engagement: Email newsletters are part of the content marketing strategy. You can have a call to action. For example, readers can watch a video, follow you on social media or reply to your email.
Save Costs: Email newsletters are pretty affordable, even for small businesses. The important thing is consistency and a well-thought content strategy.
Pricing
Starting from $49/Email newsletter
5. E-books & Comprehensive Guides
In a healthcare content marketing survey, Semrush found that 18% of brands that used product guides and manuals received positive results, and 13% found ebooks to be helpful marketing arsenals.
You don't need an e-book for everything, but you can have one creative and engaging e-book as part of your marketing strategy.

How Ebooks & Comprehensive Guides Can Build Your Brand
Provide Comprehensive Information: You can use e-books to educate your clients and prospects on a specific issue, for example, a chronic pain condition, investment strategy, or self-care tips.
Establish Trust and Credibility: E-books take longer to prepare, but when done well, they can position you as an expert that clients can trust.
Drive Conversions: You can optimize e-books to have a call to action, such as linking back to your website
Increase Client Engagement: E-books that contain engaging material, such as checklists and quizzes, can improve clients' engagement with your brand
My Heading
$300/ e-book of 4000-5500 words
Pricing
Infographics are a great way to engage your audience and enable information retention. Consider this:

Patients who receive statistics in infographic form are 2.84 more likely to understand their condition, says a Visme report.
Infographics can increase traffic by 12%, says One Spot
65% of buyers are visual learners, says Pearson
I offer 2-3 free infographics per article made using Canva and your brand colors if you use my healthcare content marketing services.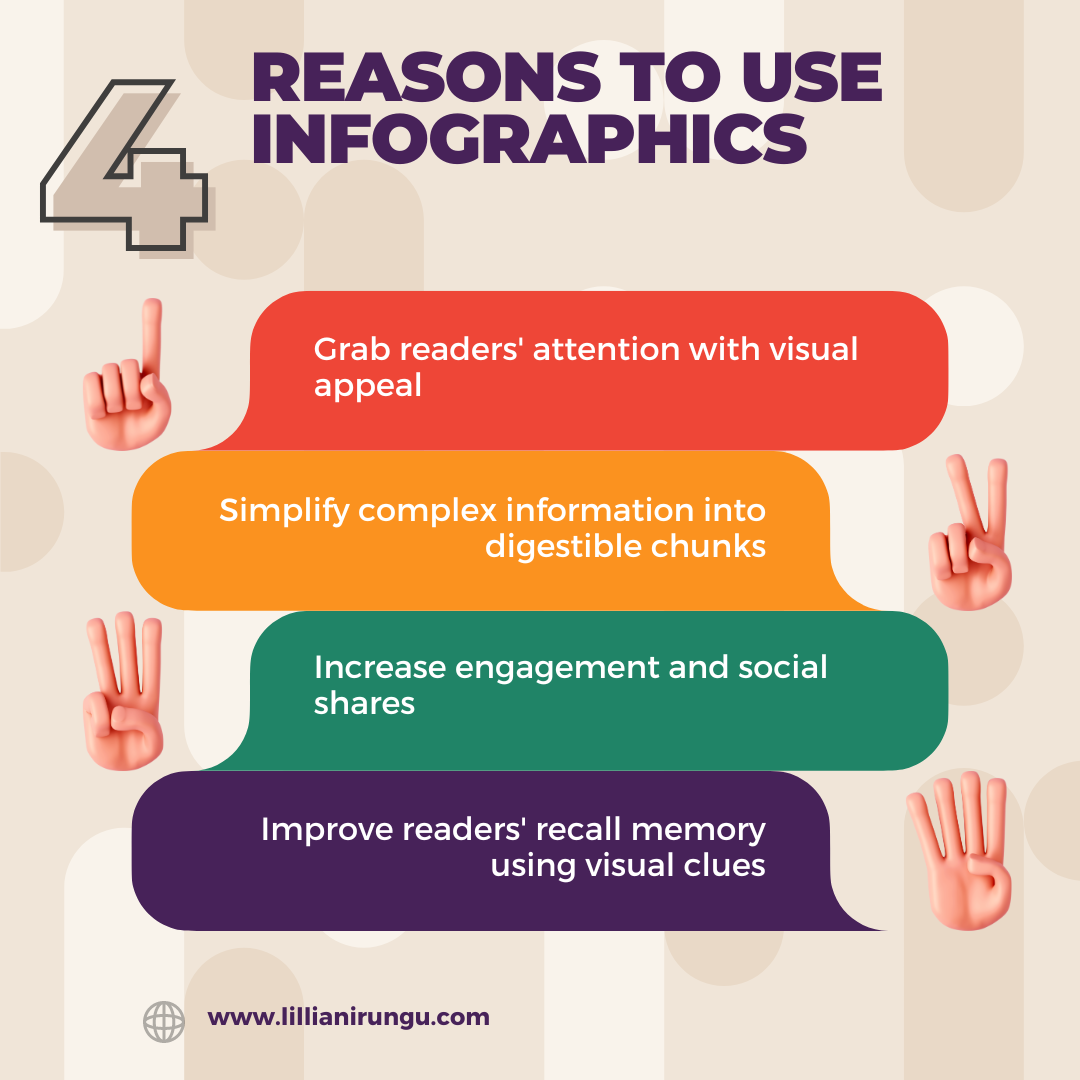 Get the Inside Scoop on My Health Content Writing Services - Ask Away!
You can:
1. Check if I have answered the question in the FAQs section ↓

Or;
2. Email me via irungulillian97@gmail.com, and I'll reply in 24 hrs.
Contact me today. Let's tell your brand story!
My inbox is always open; you can contact me with the contact form here or with the details below:
Email: irungulillian97@gmail.com